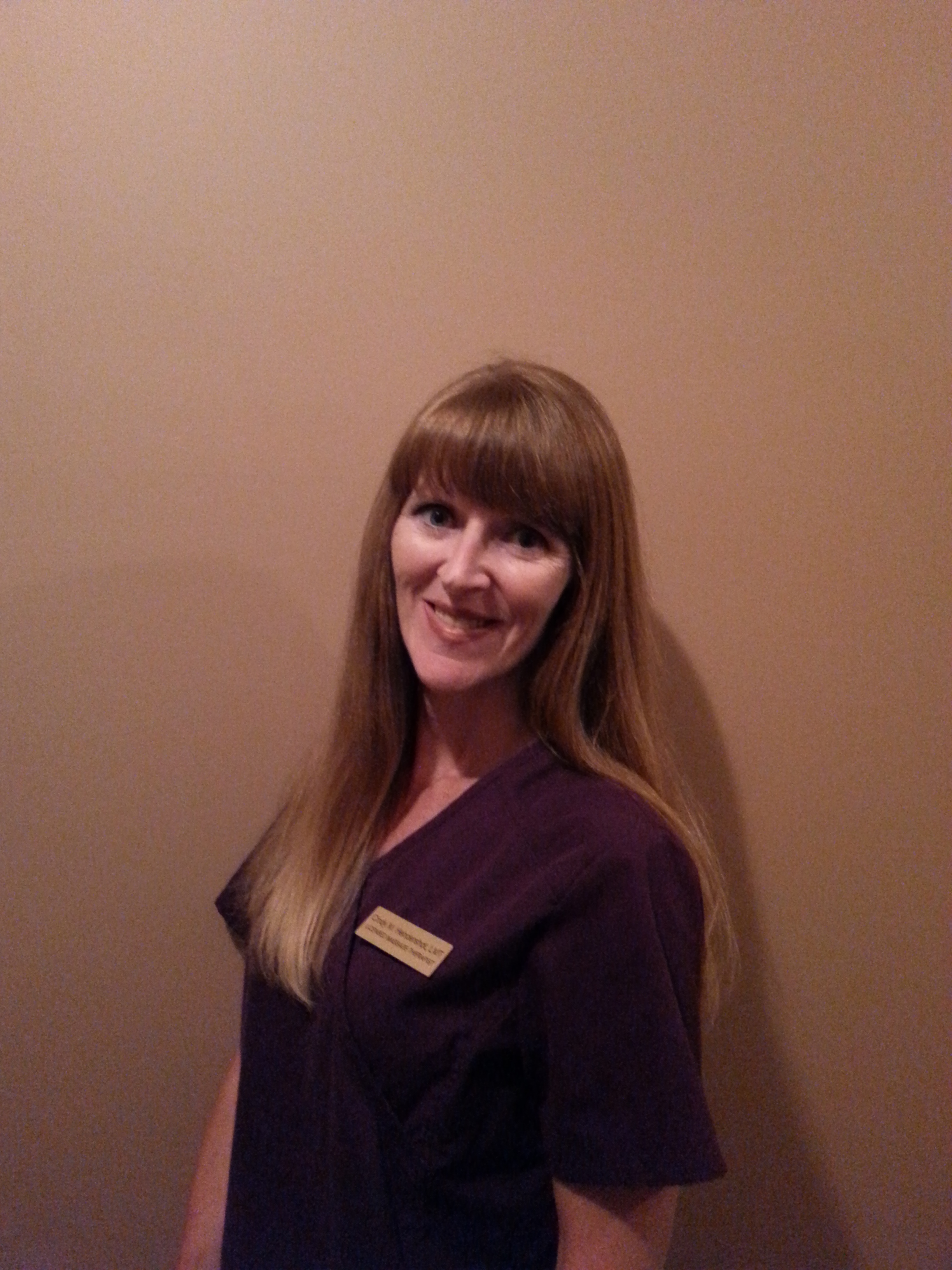 Hello;
My name is Cindy M. Hendershot and I am a Licensed Massage Therapist here in PA, near the beautiful Blue Mountains. I have studied various forms of massage therapy and other alternative therapies since 1996, and have been practicing ever since. My training has come from Health Options Institute, Bethlehem, PA, Jim Earley( massage therapist to Michael Phelps), Core Institute/XPE Core Sports, Boca Raton, FL, Integrative Health Care Studies, NY, Day-Break Geriatric Massage, Medical Massage with Boris Prolutsky, and The International Academy of Advanced Reflexology, Bethlehem, PA.
I have worked throughout the Lehigh Valley, since 1998 with several chiropractors, as well as salons across the area. I also practice from my home office in Danielsville. I am a Certified XPE Core Institute Practioner of Myofacial Release Therapy, studying under George Koussaleos, the British Oympic Team massage therapist for the 2004 Olympics and owner of the Core Institute. I was selected in 2016 to attend the NFL Training Combine at Tony Villani's elite facility in Boca Raton, FL working with the upcoming draftees for this year's NFL Draft. Working with Joey Bosa (Ohio State), Kenny Lawler (CAL), and Kenya Dennis (MISS), was a highlight of my career.
Medical and Sports Massage are a passion for me. Keeping people of all ages flexible and able to perform exercise at their best level is my goal.
My love for this field of work has continued over these many years, and I feel very strongly that I have been spiritually gifted with this form of compassionate touch therapy. Touch is not only physically helpful in promoting healing through increased circulation and bloodflow , but is also mentally helpful in healing the emotions and soul through mercy and compassion from another humble human being.
My family consists of four beautiful daughters, and my wonderful husband. My hobbies, consist of running, baking, gardening, archery, camping, and caring for my small flock of chickens (assisted by my noble bird-herding Schnoodle, Molly. I also enjoy helping and assisting at my wonderful church whenever my help is needed.
I want to especially thank my husband, Shawn for supporting me over the years, and especially during the last few months of the PA licensure process for me. It's been challenging, but through prayer and dedication, the Lord has seen me through and carried me when I couldn't do it alone.
1 Peter 4:10 "Each one should use whatever gift he has received to serve others, faithfully administering God's grace in it's various forms."